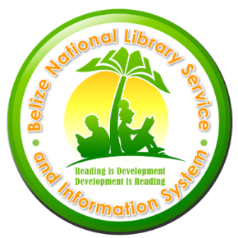 Reading is Development, Development is Reading
Menu
Benque Viejo Public Library
Item request has been placed!
×
Item request cannot be made.
×
Processing Request
Benque Viejo Del Carmen is a peaceful (mostly) Spanish-speaking Mestizo Community set on the Eastern bank of the Mopan River in the  Western part of Belize. This town is also located at the border with Guatemala. Amidst this setting is Benque's Public Library, a hive of activity especially after school.
The current building was completed in August 2010 and open to the public in November 2010. Prior to that, the library was in the Town Hall building since the early 1970s, where it occupied two rooms. The history of the library goes back to the late 1950s when the then Chief Librarian, Mr. Leo Bradley saw the need for a sub-library in Benque and made the necessary arrangements for its inception. The little sub-library opened two hours daily from 4-6 pm. until 1976 when it became a Branch Library with full time opening hours.
During the course of time, the library changed many locations until it began to be housed in the same building as the local town council. Once, when both the library and Town Board were located at River Side Street, next to the electrical plant, a fire completely destroyed the building. A new Townhall building was then constructed in George St., and then the library was transferred to this new building where it occupied a single downstairs room. In 2002 when the kindergarten occupying the next door room in the Town Hall moved to a new location, the mayor of the time seeing that the small one-room library could not cope with the user's demands for space and services kindly gave us the vacated room as an extension of the Library.
When the library committee was formed in 1996 one of its main goals was the construction of a new library. Although we still do not have the new library one is already under construction and we hope it will be completed in the near future. In 2003 with help of the Library committee and CCDC (Cayo Center for Development and Cooperation), the library received funding from Canada Fund to purchase furniture and equipment such as tables and chairs, 3 Computers, a printer, a photocopier, a scanner, and filing cabinets. These additional resources have helped us greatly to meet users' demands and needs.
The Benque Library has also been very fortunate through the years as it has been the recipient of book donations and other material from people in the community and friends of the library abroad. Our latest acquisition has been 4 new computers donated by the Benque Viejo Town Council.
Our goal has always been to provide as best as possible the needs for information, recreation, and education of the community. This is the reason why, as mentioned above, the Library has been very well used especially by the student population. We invite you to visit us, we will be happy to help you.
Library Information

| | |
| --- | --- |
| Monday-Friday  | 9:00 a.m - 6:00 p.m |
| Saturday  | Closed |
| Senior Library Assistant: | Ms. Miriam Garcia |
| Phone: | (501) 803-2294 |
| Email: | benqueviejolib@bnlsis.org |
| Address: | BRC Street, Benque Viejo del Carmen, Cayo District |