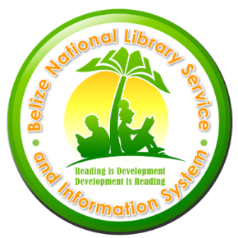 Reading is Development, Development is Reading
Menu
Item request has been placed!
×
Item request cannot be made.
×
Processing Request
The Leo Bradley Library is the headquarters of the Belize National Library Service and Information System.
The Library is named after Belize's first qualified Librarian, who extended library services to all parts of Belize. He is well-known for introducing a program for the training and recruitment of library workers at all levels; as well as promoting the need for libraries and the important role libraries could play in education and self-development.
The inauguration of the Leo Bradley Library was done in December 1994 by the then Prime Minister, Hon. Manuel Esquivel. 
The Leo Bradley Library is located on Princess Margaret Drive in Belize City. It caters for both adults and children through its several services of reference, lending, serials, Internet Café, audio-visual room, and facilities for public events.
Annually, the Library hosts a Book Fair/Open Day, a Health Fair, and an Ole Year Read-In. Its ongoing programs include Senior Social Club, Child Stimulation Month in March, and outreach activities by a Children's Committee. 
Library Information

| | |
| --- | --- |
| Monday-Friday | 9:00 am - 6:00 pm |
| Saturday | Closed |
| Chief Librarian: | Ms. Lusiola Castillo |
| Principal Librarian | Mr. Lawrence Vernon |
| Librarian: | Mr. Glenford Barrera |
| Librarian: | Mrs. Precillia Thomas |
| Librarian: | Ms. Geridene Reneau |
| Phone: | (501) 223-4248/9 |
| Email: | nls@btl.net |
| Fax: | (501) 223-4246 |
| Address: | Princess Margaret Drive, Belize City |
Slide left to view Business hours