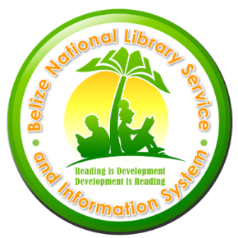 Reading is Development, Development is Reading
Menu
Port Loyola Public Library
Item request has been placed!
×
Item request cannot be made.
×
Processing Request
OPENING OF THE PORT LOYOLA LIBRARY EXTENSION AND REFURBISHMENT ON OCTOBER 3, 2011 

When the Port Loyola Library was opened in May of 2002 it was somewhat of a milestone in library development in Belize.  This is so because it was the first library branch of the Belize National Library Service and Information System to be established on the south side of Belize City.  At that time, as one of our several branch libraries countrywide, we saw the Port Loyola Library fitting easily into our long-term vision to provide a well-developed public library service, making maximum use of information technology to facilitate Belize's developmental needs to evolve information and knowledge-based society.
The Port Loyola Library experienced some growth since its inception by allowing everyone, especially persons living in the immediate area, to have ready access to materials, reading and study.  At the outset, the library offered after-school remedial reading and math classes to students, as well as children's activities like story reading and arts and crafts.  This was all in our endeavor of providing a ready access to books, of joining in the fight to conquer illiteracy, of supporting the formal education system, and of encouraging vulnerable groups to access reading material. 
When the library was first opened we were optimistic that, although it was located in an area that suffered from social depression, there could still be created a link between education and social development which would lead to positive results.  Despite some residents using the premises for negative purposes, we persevered to give the Port Loyola Library the opportunity to demonstrate its value within the community as a vibrant, cultural, and family-friendly institution.  Fortunately, we were not alone in this fight. 
The building of the original structure in 2002 was a joint government of Belize and community effort with several business houses contributing.  So it was that when there was a need in 2008 to address the concern of security and the  Rotary Club of Belize Sunrise offered to install a chain-link fence around the library, that was lauded as a great community effort.  Then again in 2009 when it was identified that after-school remedial reading and math classes had earlier ceased because of inadequate space and the Rotary Club of Belize Sunrise again stepped in to construct an upper floor, that was lauded as a GREATER community effort.
The support which Rotary Club of Belize Sunrise afforded to the library service along the way in terms of the donation of computers, photocopier, fan, fax machine, magazines, etc. -- and the reciprocal efforts of the library service with fundraiser support and cash contribution to the Rotary Club of Belize Sunrise  -- can only be described as the creation of a genuine partnership. 
This partnership was further extended when the Rotary Club of Belize Sunrise approach to the Belize Natural Energy Trust for funding to complete the upper storey of the library got a very positive response.  The library service, for its part, is proud of this partnership mainly because any support it receives is always strengthened by our link with the Ministry of Education's goals and its efforts to increase literacy and ensure equity.
The library service is proud also to be associated with the Rotary Club of Belize Sunrise and the BNE Trust in the mutual endeavor of providing educational support for all Belizeans.  This is surely indicative of the high esteem that these two institutions hold for resources needed to better the lives of Belizeans. Actually we view it as a priority issue for Belize to be able to provide access to knowledge, information and education, particularly in this case to the residents of Port Loyola.
The Library Board, the Chief Librarian, and staff sincerely thank all those involved in this vision to provide this much-needed extension and refurbishment of the building.  We remain ever grateful to the Rotary Club of Belize Sunrise and the Belize Natural Energy Trust for their tangible contribution to the development of library services in Belize.  It is surely an impressive structure now, and will certainly enhance staff productivity, room atmosphere, and more space to accommodate the users and new services offered.  It will most of all serve to solidify the image of the library in the Port Loyola community as a foundation of learning and information.   
We at the library service see this newly appointed Port Loyola Library, with its improved amenities, as one which will allow us all the opportunity to effectively market our services to the residents of Port Loyola.
By: Mr. Lawrence Vernon
Library Information

| | |
| --- | --- |
| Monday-Friday | 9:00 a.m - 5:00 p.m |
| Saturday | Closed |
| Librarian | Mrs. Keisha Zelaya |
| Assistant Librarian: | Mrs. Shaunna Vaccarro |
| Phone: | (501) 207-4773 |
| Email: | portloyolalib@bnlsis.org |
| Address: | Central American Boulevard, Belize City |