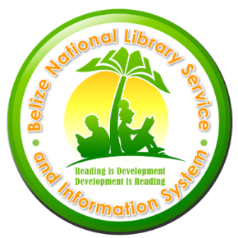 Reading is Development, Development is Reading
Menu
Item request has been placed!
×
Item request cannot be made.
×
Processing Request
Activities of the BNLSIS public and national branches
Promote literacy and lifelong learning through educational tours and school visits
Update and publish Belize's national bibliography
Assist with the development of community and school libraries through training and access to BNLSIS infrastructure
Conduct annual nationwide initiatives such as the Summer Reading program and a rotating story reading contest
Host ongoing programs for youth and elders including storytelling
Collect, preserve and conserve the national output
Provide access to Internet services; photocopying services; research assistance; also Community Information Services (via bulletin boards, pamphlets, etc.)
Issue International Standard Book Numbers (ISBN) on behalf of CARICOM.
Quality Education
Summer Programs, Storytelling, Toddlers story time, Interactive Reading, Early Childhood development programs (Child Stimulation Month), Math tutorial and science, Education Week, SMART Program/Math and English, Doorstep Tales, Educational displays/lectures, as well as hosting school visits.
Sustainable Cities and Communities
Teaching the youth about being safe, driven and keeping engaged in positive activities. Students conduct community service by volunteering at the library for 20 to 40 hours during a semester. Students conduct community service by volunteering at the library for 20 to 40 hours during a semester.
Gender Equality
Across the country in 2019, the Women's Department conducted talks about violence against females and also males. Furthermore, both genders were encouraged to contact relevant authorities in the event of abuse. Female artists from multiple disciplines and within the community are featured during Women's Month and encouraged to partner with the library throughout the year.
Reduced Inequalities
The mobile library visits schools and villages where there is no library. The patrons are urged to join the library so as to borrow books and materials, for recreational, research and other reasons. The mobile library also has personnel/s that perform live story readings, drama and performances.
At one branch, to ensure that every child has equal rights and access to learning a special education tutor comes to the library to assist autistic children.