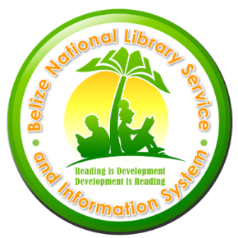 Reading is Development, Development is Reading
Menu
Sandy Hunter Public Library
Item request has been placed!
×
Item request cannot be made.
×
Processing Request
The Sandy Hunter Library was inaugurated on February 23, 1982, by the then Prime Minister Hon. George Price. The Library was named in honor of Alexander (Sandy) Hunter, former Minister of Trade and Industry.
When Sandy Hunter retired from politics in the 1970s, the Orange Walk cane farmers, in appreciation of the efforts he had put into building the sugar industry, presented him with a gift of $80,000. Mr. Hunter, in accepting the gift, requested that the money be used to benefit the people of Orange Walk Town. In this relation, the Cane Farmers Association and the Orange Walk Town Board agreed that a library is built. With additional funding from Central Government and the Baron Bliss Trust, the Sandy Hunter Library was built on the site formerly occupied by the hospital. The Library today stands as a monument to a true Belizean patriot, who sought to improve the standard of life for the residents of Orange Walk Town.
The Library offers full-time service to students and the general public. One of its achievements is an annual summer camp that caters to over 200 youths and includes activities such as arts and crafts, and story-telling. An annual cultural event at the Library is the observation of Finados which brings together community members of all ages.